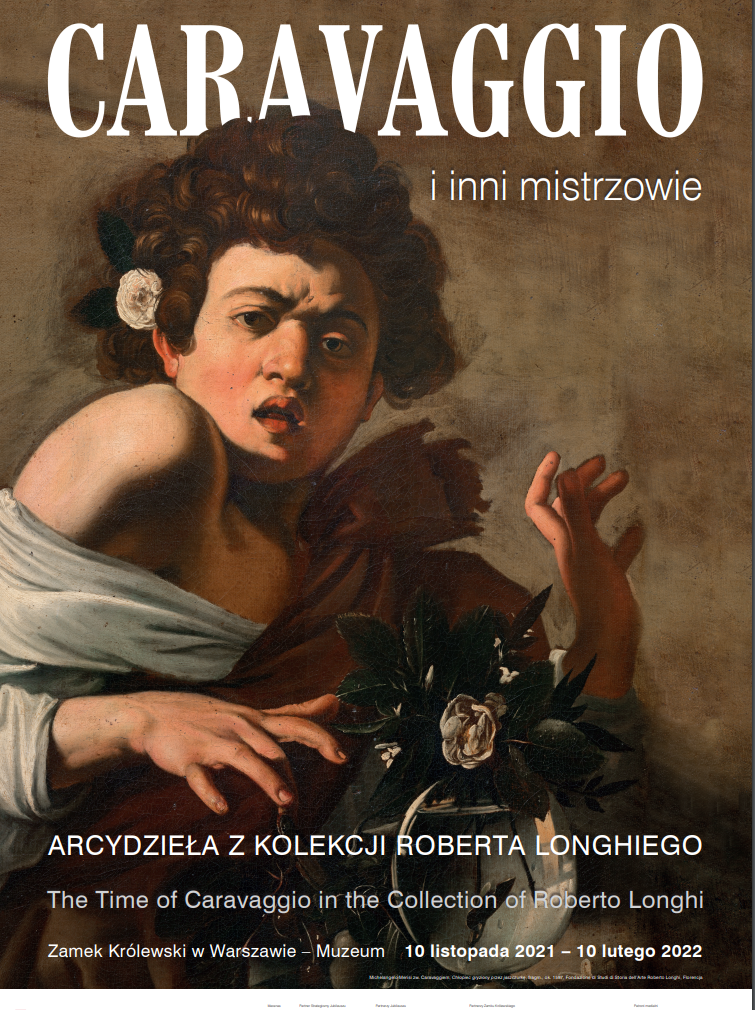 Art and Heritage in Central Europe
"The Time of Caravaggio in the Collection of Robert Longhi" is an exhibition of the collection of the eminent Italian art historian Roberto Longhi (1889-1970). His fascination with Caravaggio and his followers was the staple of his research, beginning with his dissertation defended in 1911 at the University of Turin. Longhi immediately recognised the revolutionary influence of Caravaggio's painting and hailed the artist as the first painter of the modern era. In his Florentine home, the Villa Il Tasso, Roberto Longhi amassed a collection of works by masters of different eras, which were the subject of his studies. Caravaggionists' works gathered around Boy Bitten by a Lizard by Merisi are a major part of this collection. This particular painting dates from Caravaggio's early period in Rome (c. 1596-1597). Caravaggio's very naturalistic treatment of detail and astonishing handling of light convincingly capture the moment when, bitten by a lizard, the frightened youth suddenly withdraws his arm. In addition to Caravaggio's masterpiece, the exhibition includes over 40 paintings by Caravaggio's followers and artists who throughout the 17th century remained under the influence of his original style, such as Lorenzo Lotto, Battista del Moro, Domenico Fetti, Dirck van Baburen, Matthias Stomer or Jusepe de Ribera.
The exhibition is available at the Royal Castle in Warsaw from November 10, 2021 to February 10, 2022.
Additionally, from November 23, 2021 to February 20, 2022 they offer also a special presentation of Caravaggio's "Narcissus" from the collection of Palazzo Barberini in Rome.
Read more: https://www.zamek-krolewski.pl/en/your-visit/temporary-exhibitions/the-time-of-caravaggio-in-the-collection-of-robert-longhi