The Elusive Centre (of Europe)
Grasping the centre is a troublesome, difficult or perhaps simply impossible task. Take, for example, the two Visegrads – places with identically sounding names, one in Hungary (Visegrád), the other in Bosnia (Višegrad). The first, which gave its name to them Visegrad Group, is a sign of the possibility of overcoming old feuds and building the foundations for mutual understanding between the countries of Central Europe. The other is a symbol of tragedy and an attempt at rejecting the past, building a future on forgetting.
Both Visegrads – located on almost the same longitude – symbolise two parallel Central European realities. Thinking about one, it is impossible not to see the other, especially in the neighbourly context of Central European cooperation.
A wider aspect of Central European culture and civilisation is presented in two other groups of texts.
In the first, we ask contemporary art critics what has remained of the idea of Central Europe in art. In the other, we take a look at "visible" and "invisible" cities, following the civilisation and culture-building role of Central European cities from the Middle Ages to contemporary times, or the memory of the city present in literature and the cityscape. And finally, professors Tokimasa Sekiguchi and Mykola Riabchuk share with us their perspectives – a remote and closer one – on Central Europe.
So the Centre of the continent remains a challenge. Being Central European is today not only the question of world view and identity. It has become the challenge of building our identity in such a way that this Centre is more and more clearly discernible for those looking from the outside.
Free full text articles
Europe Is Shrinking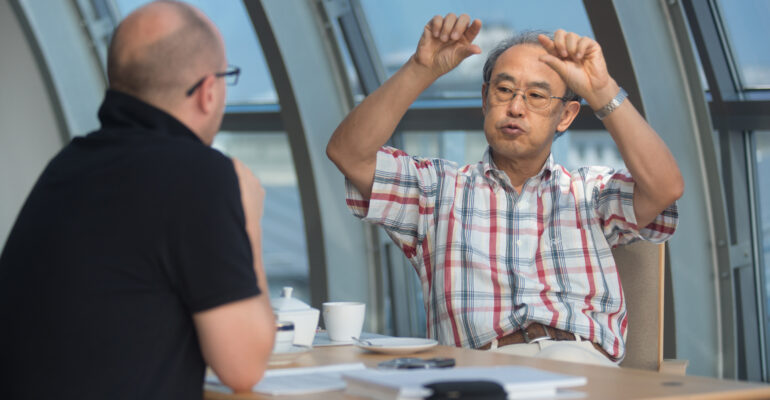 Professor Tokimasa Sekiguchi Talks to Łukasz Galusek