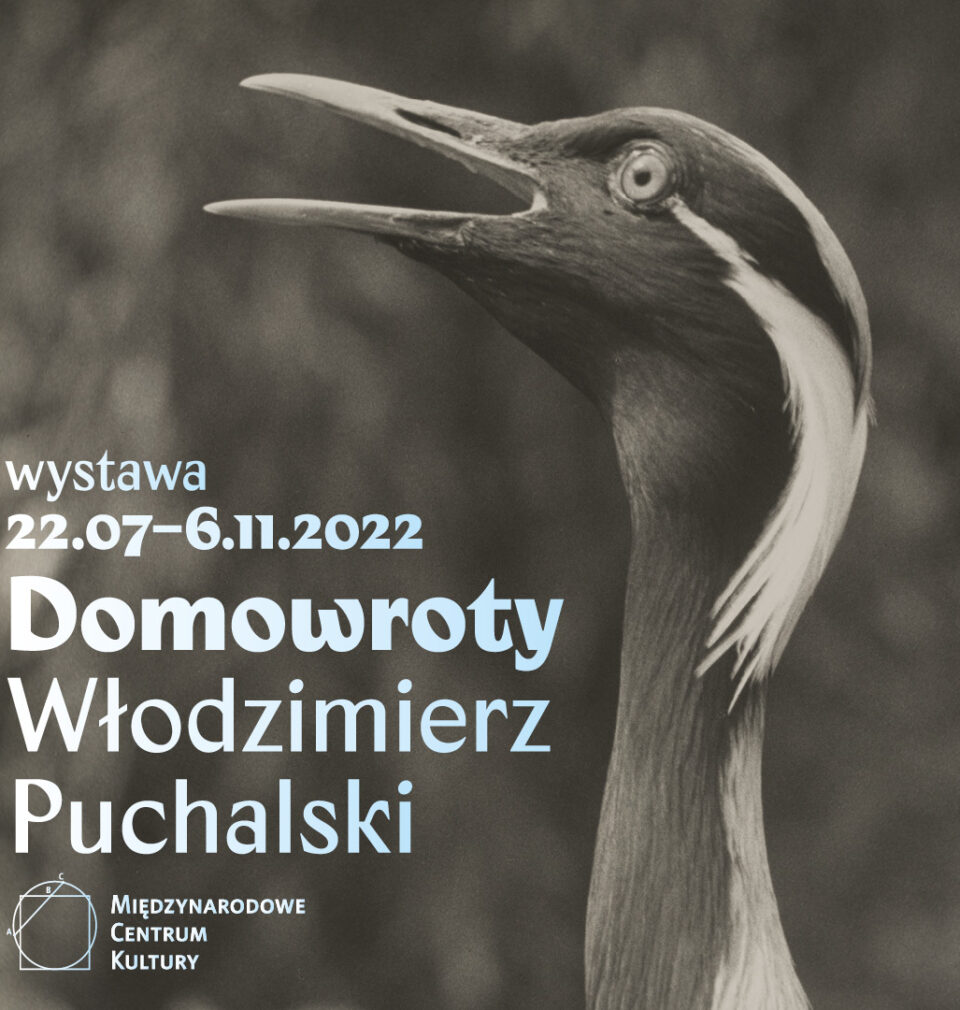 Art and Heritage in Central Europe
The role that Sir David Attenborough has for decades played for the British audience has its Polish equivalent in the person of Włodzimierz Puchalski. "Homing. Włodzimierz Puchalski", the latest exhibition at the International Cultural Centre, showcases the work of this celebrated Polish naturalist, photographer, artist, and educator.
The nearly 250 works on show at the ICC Gallery come mainly from the huge collection at the Niepołomice Museum. Compiled in four sections, in a subtle arrangement, they propose a new reading of the rich oeuvre of Włodzimierz Puchalski as one of the most famous Polish naturalists. The exhibition features a selection of masterful portraits of animals, wild and domestic, very intimate, but also not depriving them of their subjectivity. Black and white photos, in which Puchalski captured fragments of places usually inaccessible to people, allowed for a deeper experience of the beauty of nature.
Important for a full understanding of the photographer's work are also photographic views of Lviv, on display for the first time. In the 1930s, Puchalski photographed the city similarly to nature, focusing on details, empty space, and cloud formations above the city.
"Homing. Włodzimierz Puchalski" is yet another exhibition the ICC that seeks to examine the human relationship with the natural world. It follows the exhibition "Plants and Animals. Atlases of natural history in the age of Linnaeus" (2020), which addressed the fascination with this world in the era before the invention of photography. It also echoes the works of the Surrealist Max Ernst, shown at the ICC Gallery as part of the exhibition "An Ornithologist's Dreams" (2016). Meanwhile, the photos of pre-war views of Lviv propose a new approach to exploring the modern urban landscape in the early years the 20th century, presented at the exhibition "Lviv, 24 June 1937. City, Architecture, Modernism" (2018).
The exhibition "Homing. Włodzimierz Puchalski" is on show from July 22 to November 6, 2022 at the International Cultural Centre Gallery at Rynek Główny 25 in Krakow.
Read more: https://mck.krakow.pl/homing-wlodzimierz-puchalski