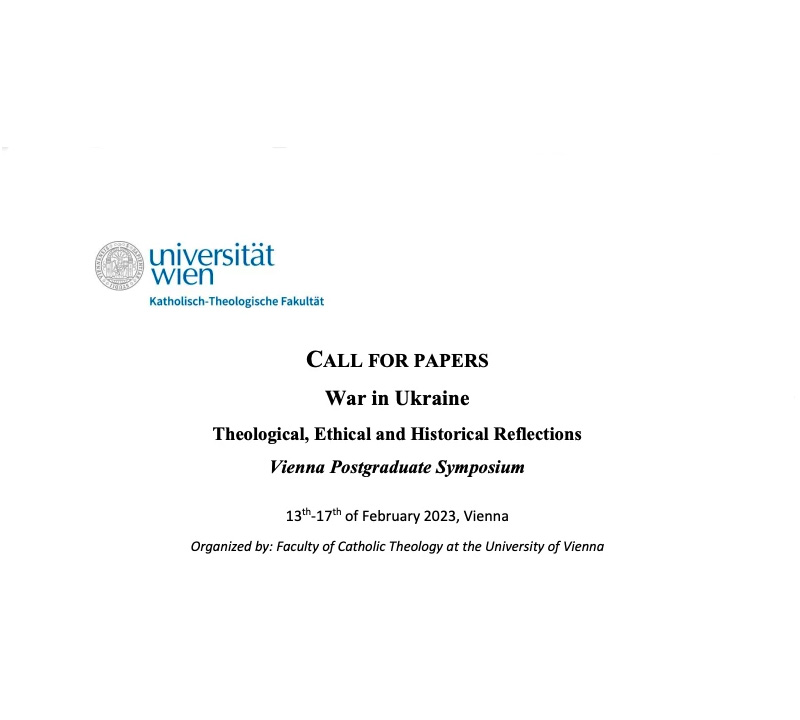 Art and Heritage in Central Europe
"War in Ukraine – Theological, Ethical and Historical Reflections" is a Vienna Postgraduate Symposium organized by Faculty of Catholic Theology at the University of Vienna (Universität Wien) that will be held on 13th-17th of February 2023 in Vienna.
The Russian Federation's war of aggression against Ukraine that escalated in February 2022 will have been a matter of intense global concern for almost one year by the time the symposium will take place. The challenges for the churches and their representatives to respond properly to the situation are enormous. Since they play an important role in the current conflicts, their response, however, will be crucial to the future of Europe and, eventually, peace.
Against this background the symposium aims to create a safe space for analysis and reflection, for the exchange of ideas and knowledge, for inspiring encounters and networking. The symposium welcomes in particular postgraduate Ukrainian scholars from the fields of Theology, Religious Studies, and History (or related disciplines), who either live in Ukraine or had to leave the country in the past months. Scholars from other countries, who are working on topics related to the current war, are equally invited to participate.
Deadline for proposal submissions is the 30th of September 2022.
More information: https://ktf4ukraine.univie.ac.at/