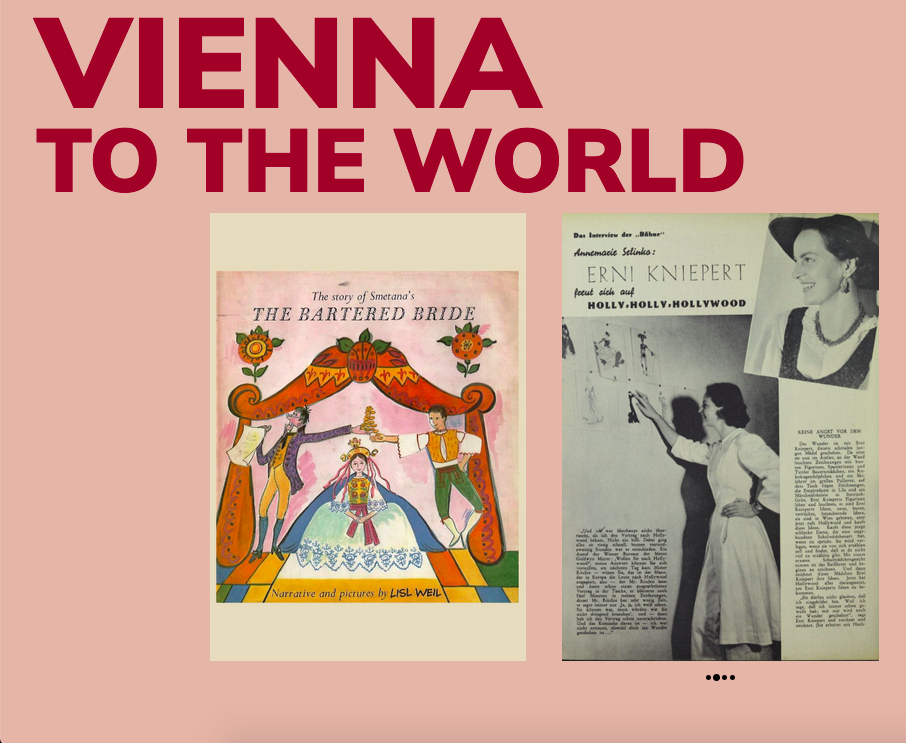 Art and Heritage in Central Europe
Creativity from Vienna to the World is an online project that includes lectures, a blog and an online exhibition. It connects aspects of design and women's history, pedagogy, migration history and cultural transfer to trace the achievements of migrant women designers who moved to the United States from Central Europe in the first half of the twentieth century.
Creativity from Vienna to the World is a collaborative online project led by Professor Megan Brandow-Faller (City University of New York) and Dr Julia Secklehner (Masaryk University, Brno), sponsored by an event grant from the Botstiber Institute for Austrian-American Studies (BIAAS) and supported by the Austrian Cultural Forum (Washington D.C.).
See: https://viennatotheworld.com
The project invites proposals for papers analysing examples and case studies about transatlantic exchanges in pedagogy and design with a focus on Central Europe and the United States. Call for Papers "Creativity from Vienna to the World: Transatlantic Exchanges in Pedagogy and Design" is for the event series is scheduled to take place online in March and April 2023. The event series will be accompanied by a website with blogposts and an online exhibition, which offers further opportunity for participation.
They plan to publish selected contributions in a dedicated special issue of the Journal of Austrian-American History.
Please submit your proposals of around 250 words in length to Professor Megan Brandow-Faller (mmf34@georgetown.edu) and Dr. Julia Secklehner (secklehner@phil.muni.cz) until 15 November 2022.