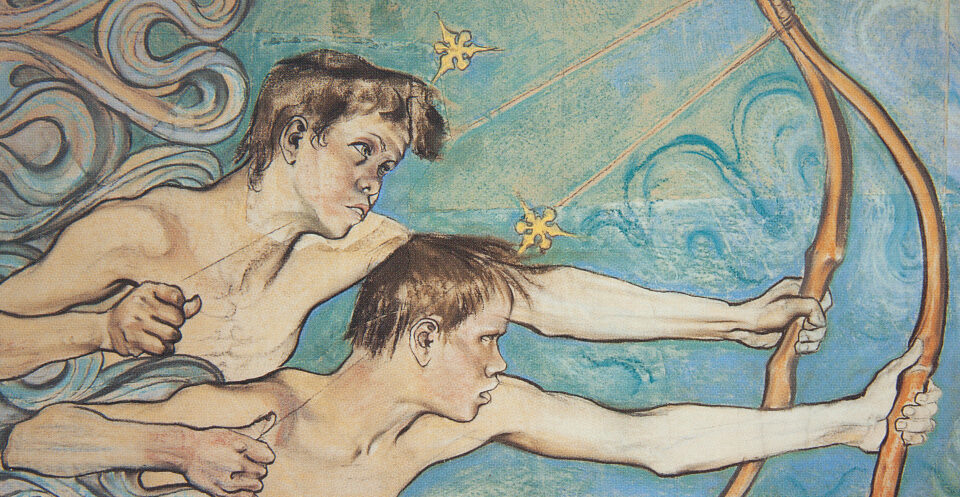 Art and Heritage in Central Europe
The Old Granary, a building erected in the 18th century outside the city walls of Cracow, belonged to the Wielopolski family, then to the Jabłonowski family, and in 1905 it came under the city's administration. Between 2009 and 2013, the building underwent a major refurbishment to modernise and adapt the interiors for exhibitions of the 'Europeum' European Culture Centre of the National Museum in Cracow.
Since 2021, the Granary has housed the Stanisław Wyspiański Museum: an exhibition space and a place for research into the biography, works and artistic techniques of one of Poland's most outstanding and versatile artists – playwright, poet, painter, graphic artist, theatre reformer and interior designer.
The National Museum in Krakow holds the largest collection of Stanisław Wyspiański's works in Poland, comprising over 1,100 objects.
The collection also includes drawings, textiles, furniture, sculptures, engravings and art books. The outstanding and unique character of these collections is presented on the three floors of the Granary: the ground floor, first floor and basement.
Read more about recently opened branch: https://mnk.pl/branch/the-stanislaw-wyspianski-museum/about-the-branch
The National Museum in Krakow also invites you to a new permanent Gallery presenting Polish art of the 20th and 21st century. "XX + XXI. Polish Art Gallery" in the Main Building of the National Museum in Kraków gives visitors an opportunity to learn about the panorama of the history of Polish art of this period. The exhibition presents a cross-section of selected phenomena, trends and art movements through outstanding works from the Museum's collection of contemporary art.
Read more: https://mnk.pl/exhibitions/xx-xxi-polish-art-gallery