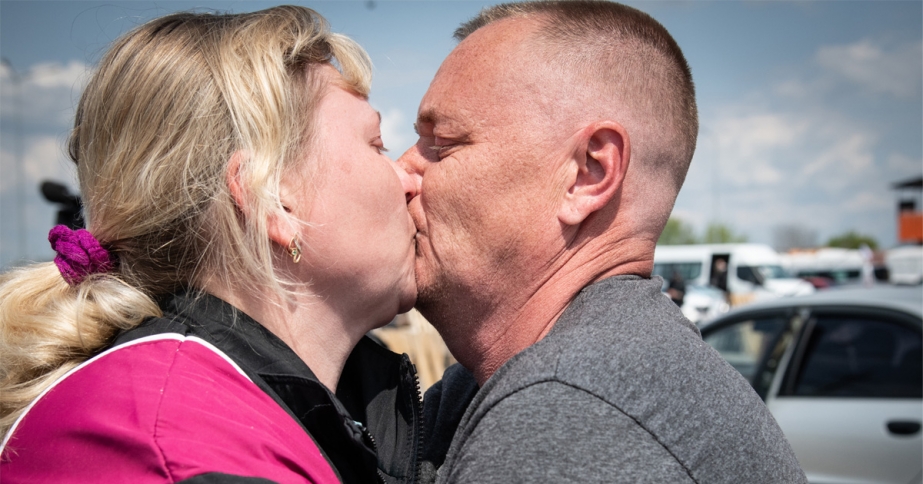 Art and Heritage in Central Europe
Photographs by Justyna Mielnikiewicz bring human emotions to the forefront. They allow us to see the war in Ukraine through the lens of the stories of specific people. We will not see combat scenes or wounded soldiers in the photos. The artist shows that despite the drama unfolding around the war, life goes on.
The exhibition presents more than 90 photographs from 2014–2019 and 2022. The protagonists are soldiers and their families, but also civilians who face the consequences of the war. Their stories, written down by Mielnikiewicz, constitute as important a part of the exhibition as the photographs.
For many years, Justyna Mielnikiewicz has been documenting life in conflict-affected regions, especially those in the former Soviet Union. She took up the subject of Ukraine for the first time in 2008, photographing pro-Russian Cossacks and pro-Ukrainian Tatars in Crimea. After 2014, she completed several smaller projects, and in 2019 she released the photo album "Ukraine Runs Through It". This publication addresses the Maidan and the war that began in 2014, but above all the everyday life in a country affected by war. The photos from 2022 document the consequences of Russian aggression, and are a natural continuation of the attempt to capture Ukraine's past and present.
Exhibition duration:  from 2 September to 6 November 2022.
More information: https://mck.krakow.pl/w-ukrainie-justyna-mielnikiewicz