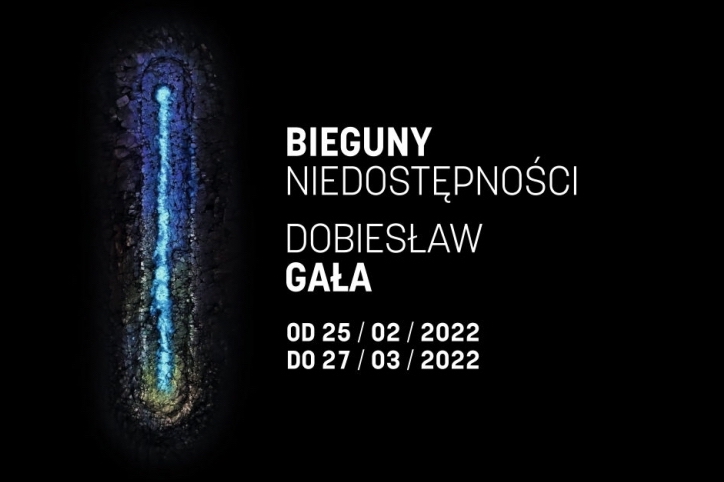 Art and Heritage in Central Europe
The International Cultural Centre in Cracow invites all visitors to the exhibition of works by Dobiesław Gała – "Poles of inaccessibility".
Dobiesław Gała, born in 1975 in Ostrowiec Świętokrzyski. Artist, sculptor, Doctor of Art, assistant professor at the Academy of Fine Arts in Krakow. A graduate of the Faculty of Sculpture at the Academy of Fine Arts in Krakow, and currently its vice-dean. In 2000 he obtained a diploma in the studio of Professor Marian Konieczny. He was awarded a scholarship from the Academy of Fine Arts in Nuremberg, where he worked under the guidance of the famous Tim Scott. Scholarship holder of the Minister of Culture and National Heritage of the Republic of Poland. Laureate and winner of the Grand Prix of the X Triennial of Polish Contemporary Drawing and many other prestigious awards. He has presented his works at over 70 individual and collective exhibitions.
The inspiration for the relief compositions came from the experience of time, an attempt to illustrate the fleetingness of memory and the search for metaphysical space. The works show the process of eradication of all kinds of acts of presence, events, and actions on the material and spiritual level. The series "Poles of Inaccessibility" is an attempt to illustrate the most inaccessible places on earth, where mysterious interference phenomena and traces of events occur, the consequence of which are changes in the structure of matter.
This exhibition, containing the artist's new works, will be presented to the public in this form for the first time. It is on view from February 25 to March 27, 2022.
The exhibition is on show in the medieval cellars of the ICC, admission is free.
Read more: https://mck.krakow.pl/events/509