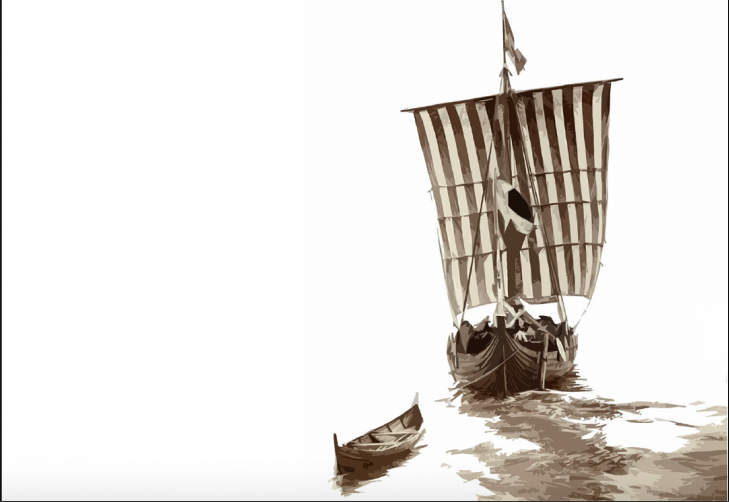 Art and Heritage in Central Europe
The Centre for Nordic and Old English Studies of the University of Silesia in Katowice and the Andrzej Kaube Regional Museum in Wolin kindly invite everyone interested to the 3rd Jómsborg Conference "Eystra Salt – the Baltic Zone in the Literatures of the Medieval North" to be held in Wolin on 19-20 May 2023.
The role of the Baltic as the space of contact between various parts of medieval Europe cannot be overestimated. The sea was an area of various political, cultural and economic interactions among the inhabitants of its shores and neighbouring territories. The coexistence of various factors such as beliefs, languages, and material cultures both unified and differentiated the entire region. Altogether, they have marked its exceptional status and prompted scholars to coin the term "the Baltic zone" to emphasise it as a separate historical entity. This phenomenon is reflected, among other things, in the abundant references to the Baltic present in numerous written accounts produced in different parts of medieval Europe and beyond.
The aim of the conference is to put a special emphasis on the Old Norse/Icelandic literary corpus and study the way medieval Scandinavians, who used terms such as Eystra Salt (the Eastern Salt) and Austrvegr (the Eastern Way) to denote the Baltic, depicted both the sea and the region in their historical and literary tradition. Such an approach is mainly dictated by the scope of literary activity in the North as well as the longevity and complex nature of the textual corpus. The conference is meant to open ground for a set of case studies that will focus on particular accounts and analyse their nature, meaning, and role in our present-day understanding of the medieval Baltic zone.
Proposals should be submitted to the organizing committee by 30th of November 2022 via email sent to: cbns@us.edu.pl. Notification of acceptance will be sent by 31st of December 2022. Details concerning registration as well as accommodation and meals during the conference will be provided together with the notification of acceptance.
More information: CFP_to_download