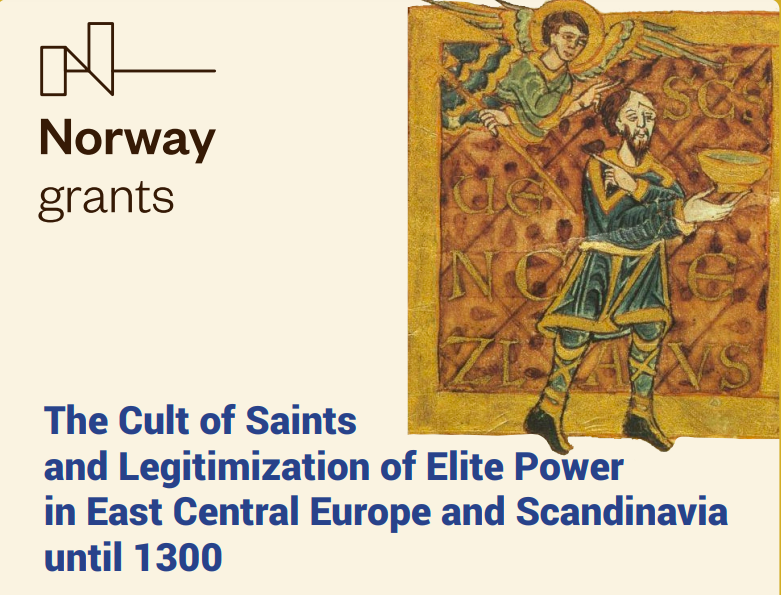 Art and Heritage in Central Europe
The project "Symbolic Resources and Political Structures on the Periphery: Legitimization of the ELITES in Poland and Norway, c. 1000 – 1300" focuses on the forms and means of symbolic power the members of the political elites in the two peripheral areas of Europe (Norway and Poland) employed to manifest their privilege right to rule to their peers and subjects. These claims to rule of the elites, their ideological justification and legitimacy in the eyes of others, were the crucial problem in face-to-face societies inhabiting medieval Europe deprived of formal institutions and lasting state structures.
The project is based on a close cooperation between the Polish and Norwegian medievalists. The team consists of historians, archeologists, and numismatists coordinated by researchers with good experience of working on the two peripheral regions. The results of the project will be presented as co-written articles prepared for special issues of high profile journals and an edited volume on the topic.
The project is funded from the Norway grants as a part of the GRIEG call within the Basic Research Programme – Programme Operator: National Science Centre, Poland; Programme Partner: Research Council of Norway.
More information: https://elites.historia.uw.edu.pl/
In Warsaw, on 8 – 9 November 2021 and event within this project will take place at the Columned Hall of the Faculty of History (University of Warsaw): "The Cult of Saints and Legitimization of Elite Power in East Central Europe and Scandinavia until 1300" conference. Live streaming of the conference will be available on the YouTube channel of the Faculty of History.
Check out the conference programme: https://elites.historia.uw.edu.pl/wp-content/uploads/2021/10/Cult-of-Saints-conference-Nov-8-9-Programme_WWW-2.pdf