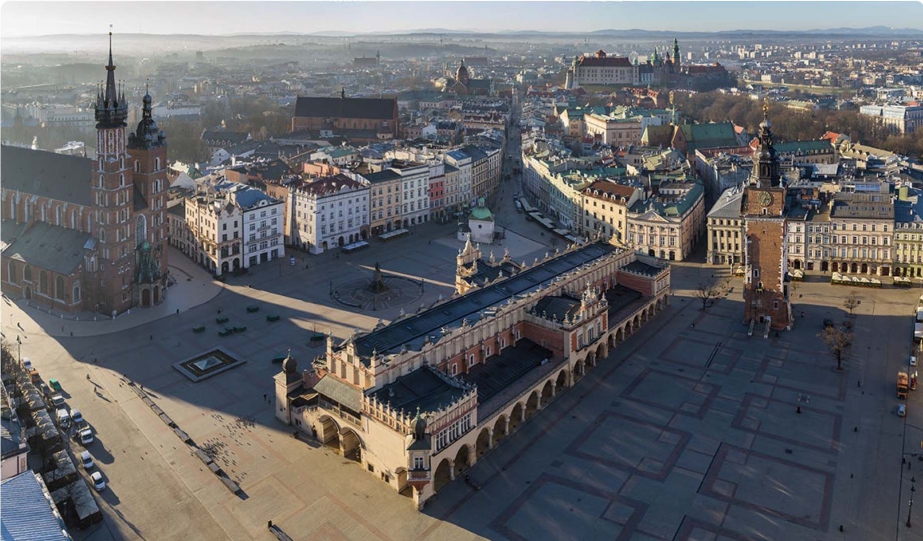 Art and Heritage in Central Europe
In 2022 we celebrate the 50th anniversary of the "Convention for the Protection of the World Heritage of Culture and Nature" adoption by the UNESCO General Assembly. On this occasion, an international scientific conference will be held at the International Cultural Center. Its organizers are the ICC and the Polish ICOMOS Committee, and the co-organizer is the Krakow City Hall.
Revisiting Europe's experiences to date and reflecting more broadly may be productive for the further development and improvement of the World Heritage system. This is to serve, conference "50 years of the World Heritage Convention in Europe. Achievements and Challenges ", which will be held in Cracow on June 8 – 10, 2022.
The themes for the conference "50 Years of the World Heritage Convention in Europe. Achievements and Challenges" will be covered in 6 sessions, to address the following issues:
– The achievements and experiences of the Convention on the Protection of World Heritage in Europe.
– Experiences and problems of European cities inscribed on the World Heritage List.
– Assessment of the current situation and development prospects of the World Heritage List.
– Possibilities of using the experience of the system in national heritage protection systems.
– Needs of modification resulting from European experiences – what can Europe propose WHL?
– Visegrad cooperation as an example of regional care for places from the List
The conference will be held in Kraków, whose historic centre was the first European city to be inscribed on the World Heritage List, one of the 12 nominations with which the list was launched in 1978. The International Cultural Centre has been active in international dialogue on cultural heritage since the memorable CSCE symposium in Kraków in 1991. Kraków was also the host city for the 41st session of the World Heritage Committee at which the need for inclusion of the civil society in cultural heritage protection systems was first articulated.
Read more: https://mck.krakow.pl/events/481