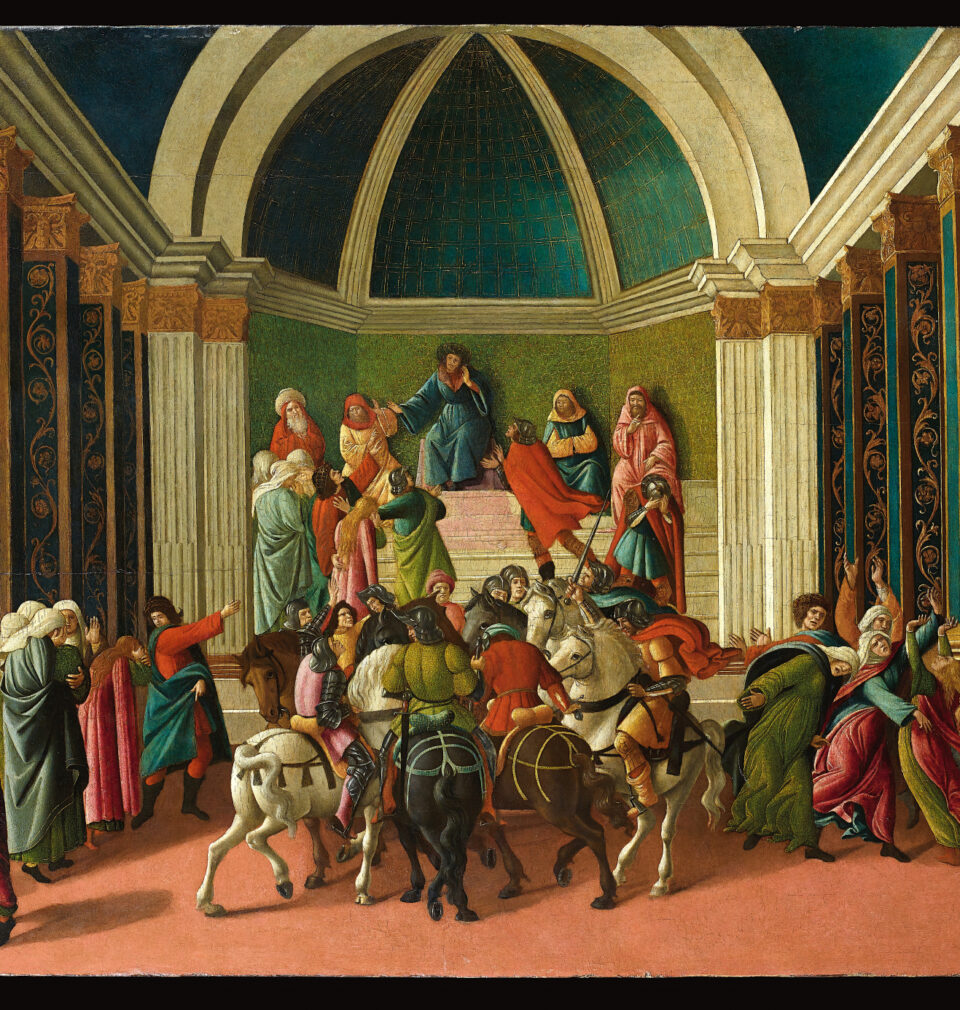 Art and Heritage in Central Europe
"Botticelli Tells a Story. Paintings by the Great Masters of the Renaissance from the collections of the Accademia Carrara" is a part of the "Masterpieces at the Castle" series. The exhibition is open from 21 June to 18 September 2022
Seven masterpieces of the Renaissance from the collections of the Accademia Carrara in Bergamo, including Sandro Botticelli's "The Story of Virginia" comprise an exhibition that is to evoke the spirit of one of the greatest phenomena in the history of European culture.
The exhibition also includes two acquisitions of the Royal Castle in Warsaw, these are The Nursing Madonna by Defendente Ferrari (from around 1530) and The Israelites Drinking the Miraculous Water by Jacopo del Ponte, called Bassano (from around 1569). Both paintings were purchased thanks to a grant from the Ministry of Culture and National Heritage.
The exhibition is accompanied by an extensive catalogue with essays and detailed information on the items presented. The event is organised in cooperation with the Embassy of Italy and forms part of the programme of celebrations of the 100th anniversary of conclusion of a trade convention between Italy and Poland, constituting a milestone in the process of building successful economic relations between the countries.
Exhibition curators: Dr Mikołaj Baliszewski (Royal Castle in Warsaw), Dr M. Cristina Rodeschini (Accademia Carrara, Bergamo)
Partner: Civita Mostre e Musei
Read more: https://www.zamek-krolewski.pl/en/botticelli-opowiada-historie