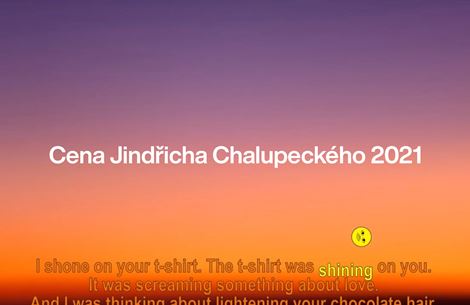 Art and Heritage in Central Europe
In 2021, the Moravian Gallery continues the previous editions when it cooperated with the Jindřich Chalupecký Society in organising an exhibition of young artists up to 35 years of age, selected by an international jury for this competition.
The jury decided to select four artists and one multi-member group for the finals of the Jindřich Chalupecký Award 2021, the 32nd edition of the most important local honour for artists under 35. They are: Robert Gabris, Jakub Jansa, Valentýna Janů, Anna Ročňová and the artistic non-collective Björnsonova. The joint exhibition presentation takes place in autumn 2021 at the Pražák Palace in the Moravian Gallery in Brno from 24th September 2021 to 30th January 2022.
Read more: http://www.moravska-galerie.cz/moravska-galerie/vystavy-a-program/aktualni-vystavy/2021/cena-jindricha-chalupeckeho-2021.aspx