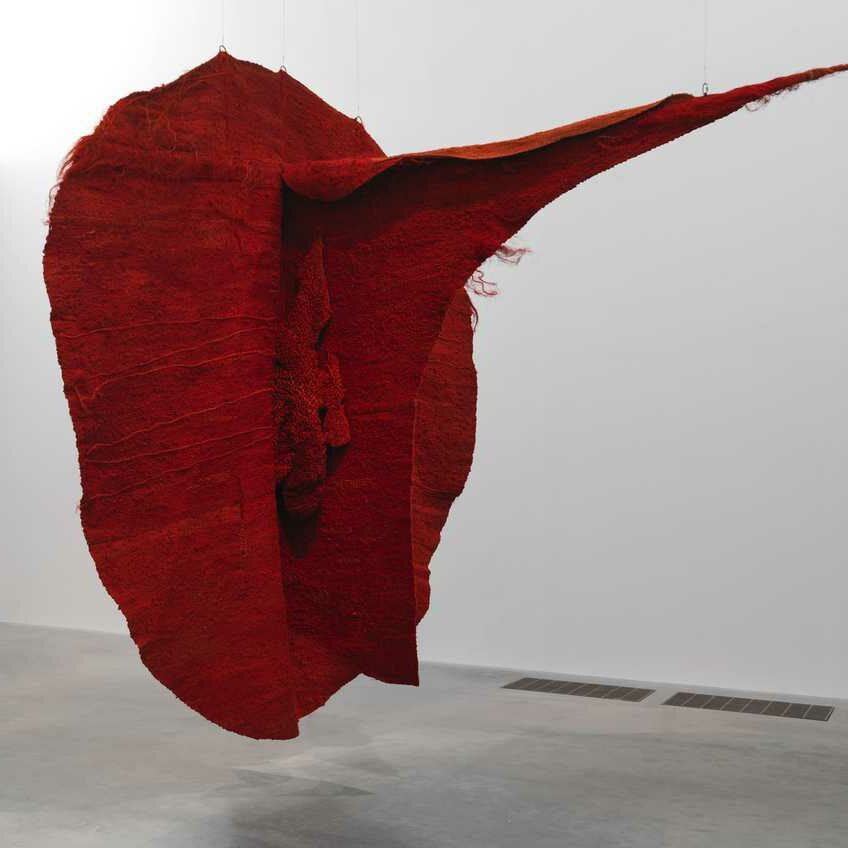 Art and Heritage in Central Europe
Magdalena Abakanowicz was born in 1930 in Poland and came of age during the Second World War. Living in Poland under the Communist regime, she established a career as an international artist and her work is included in many public and private collections around the world.
The exhibition presents a rare opportunity to explore her extraordinary radical sculptures from woven fibre. Many of the most significant Abakans will be brought together in a forest-like display in the 64-metre long gallery space of the Blavatnik Building at Tate Modern.
The exhibition explores this transformative period of Abakanowicz's practice when her woven forms came off the wall and into three-dimensional space. With these works she brought soft, fibrous forms into a new relationship with sculpture. A selection of early textile pieces and her little-known drawings are also on show.
Exhibition organised by Tate Modern in collaboration with the Fondation Toms Pauli at the Musée cantonal des Beaux-Arts de Lausanne/Plateforme 10 and Henie Onstad Art Centre, Høvikodden. With generous thanks to the Fundacja Marty Magdaleny Abakanowicz Kosmowskiej i Jana Kosmowskiego.
It is available at Tate Modern from 17 November 2022 to 21 May 2023.
more information: https://www.tate.org.uk/whats-on/tate-modern/magdalena-abakanowicz