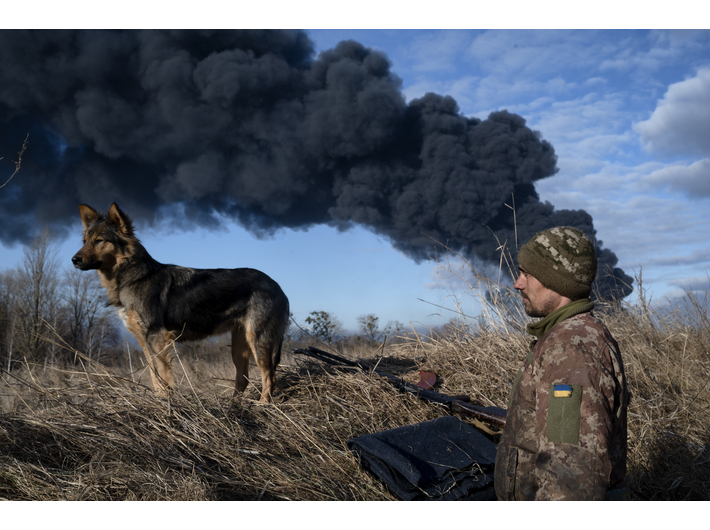 Art and Heritage in Central Europe
"Politics in Art" is the 10th exhibition in the flagship MOCAK series, in which they combine art with the most important civilisational concepts. Each exhibition presents a variety of artistic interpretations of a given theme. "Politics in Art" has been confronted with a tragic time when political ambitions have turned into a crime.
The exhibition "Politics in Art" presents – in six sections – the sceptical and critical approach of contemporary artists to the actions of those in power, exposing the artifice and mendacity of political strategies. It demonstrates that in the name of ambition, the desire to remain in power and the feeding of the dictatorial ego, politicians are capable of lying, manipulation and murder. Artists oppose this, both as critics and as soldiers.
The exhibition at MOCAK Museum of Contemporary Art in Krakow is open from 28.04.2022 to 26.02.2023
Read more: https://en.mocak.pl/politics-in-art
The show "Maks Levin, War Correspondent" presents photographs by Maks Levin, taken from 2014 to 2022. The earliest works cover events that took place on Independence Square (Maidan) in Kiev. Pro-European protests started in November 2013 and led to President Viktor Yanukovych being overthrown on 22 February 2014. Over one hundred people lost their lives during Euromaidan, from 18 till 20 February 2014. The most recent photographs report on beginning of Russian invasion on Ukraine (February and March 2022). They illustrate war-time everyday life of Ukrainian soldiers and civilians, marked by true heroism and moving gestures of solidarity.
The exhibition at MOCAK Museum of Contemporary Art in Krakow is open from 13.05.2022 to 16.10.2022