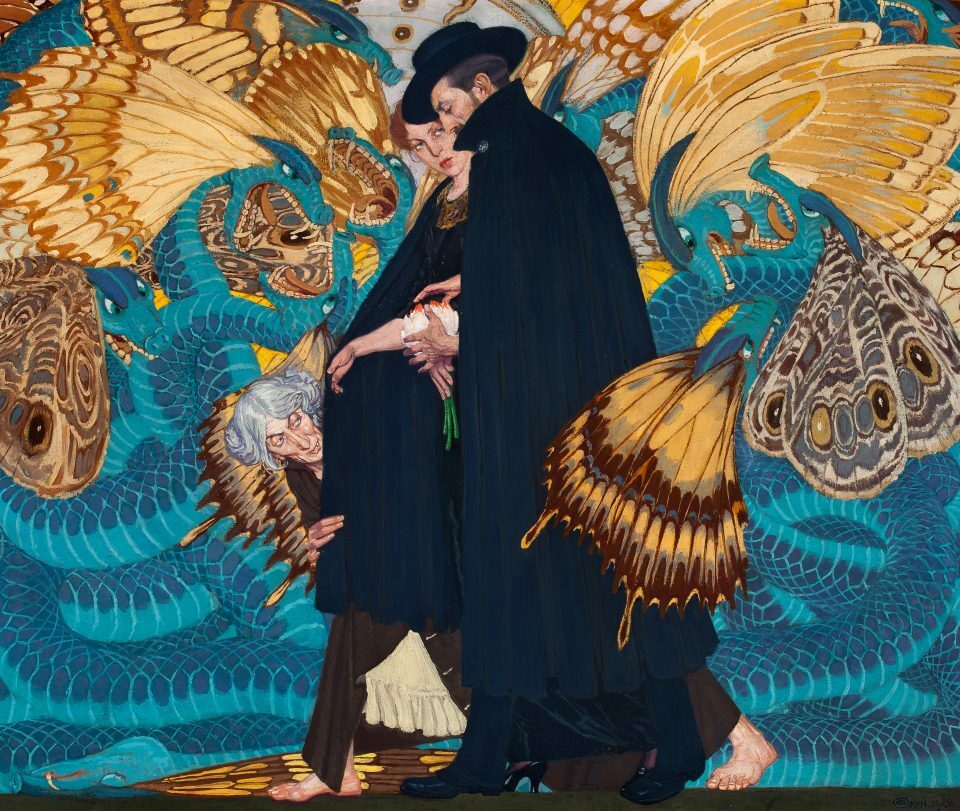 Art and Heritage in Central Europe
For the first time in Germany, the Kunsthalle München presents such a comprehensive exhibition devoted to the flowering of Polish art between 1890 and 1918, comprising 130 important works from public and private collections.
The Polish artists explored various stories and legends in their works, thereby themselves creating new myths. Another vital component was the mythification of their native countryside and rural life: the ancestral Slavic culture was found among the farmers in the outskirts of Krakow, among the inhabitants of the Tatra Mountains and among the Ukrainian-speaking Hutsuls of the Eastern Carpathians. All these cultural roots were elevated to key symbols of freedom and regeneration.
The exhibition broadens the view of the art of our neighbouring country and at the same time opens up new perspectives that invite us to explore the remarkable art and culture of Poland in a time of radical social and political change. Discover the works of artists such as Jan Matejko, Jacek Malczewski, Olga Boznańska or Ferdynand Ruszczyc who laid the cultural foundations of today's Poland in the "Young Poland" movement together with fellow artists from the fields of literature and music.
The exhibition stands under the joined high patronage of the President of the Federal Republic of Germany Frank-Walter Steinmeier and of the President of the Polish Republic Andrzej Duda.
Exhibition is open from March 25th to August 7th, 2022.
More information: https://www.kunsthalle-muc.de/en/exhibition/details/silent-rebels/