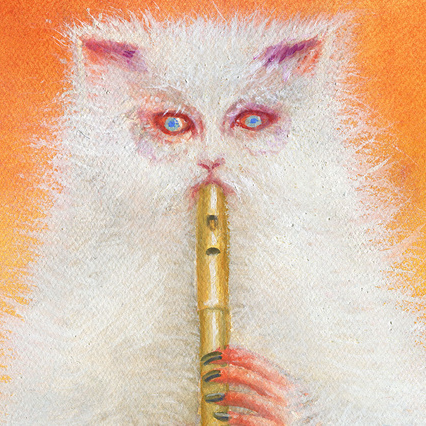 Art and Heritage in Central Europe
Entitled "The Dark Arts", this exhibition is the most extensive public display of Aleksandra Waliszewska's works to date. Working closely with the artist, the show's curators have chosen to display iconic examples of her vast oeuvre alongside historical works of other artists. The exhibition invites the viewer to see her mythological tropes, apocalyptic scenarios, and charged landscapes in a broader context. The settings of her paintings – forests and swamps, lost highways, and gloomy housing estates—evoke the specificity of Polish and Baltic landscapes. Waliszewska's works seem to operate using the logic of dreams and her themes conjure to primal emotions: love, desire and fear of death.
"The Dark Arts" allows the viewer to plunge into the artist's fantastical visual universe while also pointing to her indebtedness to art history, specifically the Symbolist movement from the turn of the twentieth century. Symbolism emerged as a decadent response to the imminent collapse of the old-world order; this timely movement resonates with our own alarmist era of mega-change and global instability. Waliszewska's admiration for artists beyond the Western European art history canon forms basis of the exhibition's transhistorical dialogue—fthe most extensive public display of Aleksandra Waliszewska's works to date, featuring also impressive examples of Polish, Czech, Ukrainian and Baltic Symbolist works.The Dark Arts features works by Mikalojus Čiurlionis (Lithuanian), Jaroslav Panuška (Czech), Kristjan Raud (Estonian) or Teodors Ūders (Latvian) among many others. Of particular importance to Waliszewska are certain Polish forbears, including Bolesław Biegas, Mieczysław Jakimowicz, Edward Okuń, Jan Rembowski, Marian Wawrzeniecki and Witold Wojtkiewicz who are prominently featured in the display. Also present are members of the artist's family—her great-grandmother, a famous children's author, her sculptor grandmother, and artist mother. From an early age, Waliszewska was steeped in various methods of storytelling through images and the direct contribution of this unusual artist family will be foregrounded for the first time in this exhibition.
Museum of Modern Art in Warsaw – Museum on the Vistula; from 03.06 to 02.10.2022
More information: https://artmuseum.pl/en/wystawy/opowiesci-okrutne-2