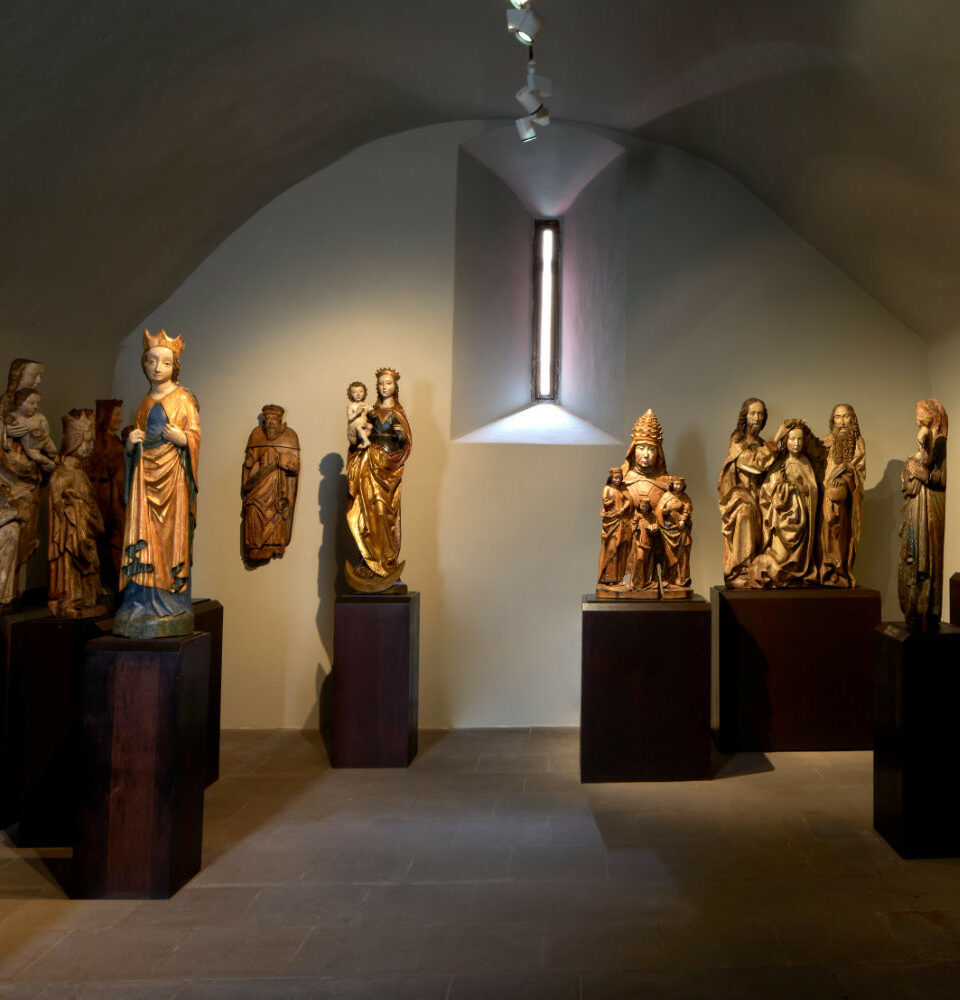 Art and Heritage in Central Europe
From 17. June 2022 the Slovak National Gallery invites you to visit exhibition of Gothic Art at Zvolenský zámok, Prízemie, Zvolen; curated by Dušan Buran.
Exhibition on the ground floor of Zvolen Castle is compiled according to various criteria. This created a sequence of relatively independent exhibition rooms.
15th-century murals around the perimeter of the first hall originally adorned one of the townhouses in the square. The wall paintings are accompanied by examples of Gothic sculpture and painting from the second half of the 15th century.
The second room is dedicated to the Master Paul, the most famous artist in Slovakia in between Gothic and Renaissance. The image of a complete altar with a retable, integrating painting, sculpture, architecture and art craft is mediated though the central artefact in the next, third, room – Altar of Our Lady of the Rosary from around 1510 to 1520. The focus of the fourth room is on the themes of Christ's Passion. The fifth room represents the other saints of the late Middle Ages.
Many of the oldest works of wooden sculpture in the collection of SNG are gathered the last room. The focus of attention is on a reconstruction of the Altar of the Virgin Mary from Lomničky (around 1420-1440). The context is provided by several much older statues exhibited here: Madonna of Teriakovice (before 1350), Saint Nicholas of Gánovce (around 1320), Madonna of the Slovenská Lupča (around 1350) Madonna of Olcnava (after 1350) and others. Absolutely oldest exhibit on display is Enthroned Madonna of unknown, probably southern German, provenance from around the 13th century.
More information: https://www.sng.sk/en/exhibitions/197_gothic-art