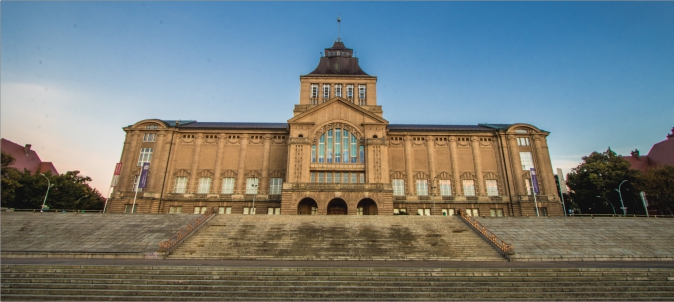 Art and Heritage in Central Europe
Since its inception, the museum has often been a place of competition rather than dialogue, of exclusion rather than emancipation. Both in the past and today, the museum space has invariably been at the intersection of authority and cultural output. The ways of narration used in these two fields highlighted and sometimes still highlight divisions – not only within societies, as pointed out by Pierre Bourdieu, but also between ethnic groups, nations and, in particular, modern Central European states with their ethnic and linguistic foundations. A special role is played by borderland museums, which become bulwarks of national culture or channels for its propaganda. In times where geopolitical borders were moved, museums turned out to be strategic aims and carriers of acculturation or reculturation.
The organisers of the conference welcome proposals for 20-minute-long papers concerning the heritage of Germany, Poland, Czech Republic, Slovakia, Austria, Hungary, Romania, Croatia, Serbia, Slovenia, Bosnia and Herzegovina, Montenegro, Albania, Lithuania, Latvia, Estonia, Belarus, Ukraine and Russia. They are also planning to create a forum for the exchange of information in the form of short, 10-minute oral presentations of current research projects on art history and heritage conservation concerning the shared heritage of Poland and Germany.The conference languages are German, Polish and English; simultaneous interpreting is planned.
Shared Heritage – Das gemeinsame Kulturerbe: 28 September – 1 October 2022
Languages: English, German
The place of the meeting is the National Museum in Szczecin.
Conference Academic Committee: Dariusz Kacprzak, PhD (the National Museum in Szczecin), Kamila Kłudkiewicz, PhD (Institute of Art History of Adam Mickiewicz University in Poznań), Szymon P. Kubiak, PhD (the National Museum in Szczecin, Academy of Art in Szczecin).
Please submit the proposed title with an abstract (maximum 1800 characters with spaces) and a short professional bio by 31st March 2022 to: s.kubiak@muzeum.szczecin.pl
More information: https://muzeum.szczecin.pl/en/news/1450-29-konferencja-grupy-roboczej-polskich-i-niemieckich-historykow-sztuki-i-konserwatorow-wspolne-dziedzictwo.html