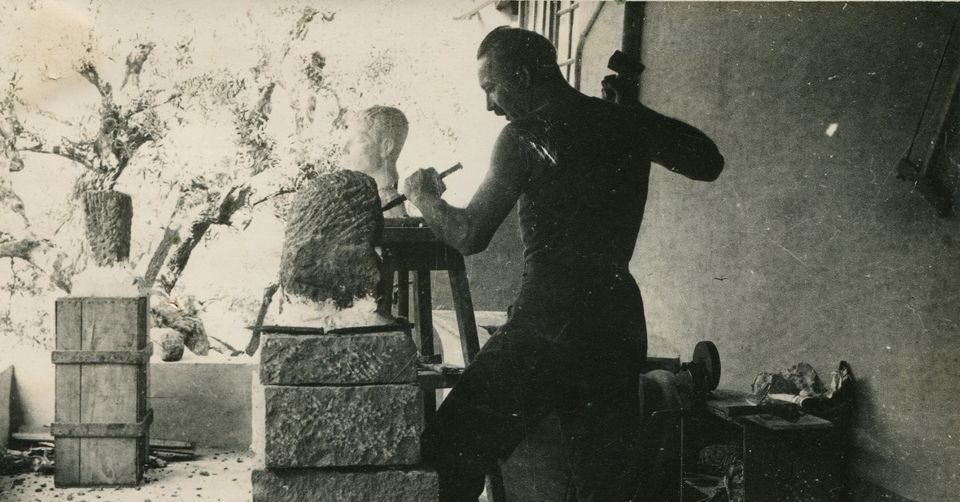 Art and Heritage in Central Europe
The Gdańsk edition of the immense monographic exhibition of the work of August Zamoyski (1893-1970) is a multifaceted story both of the artist's oeuvre and his colourful life. It is a story told not only with his sculptures but also with a vast archival legacy, including photographs, rare films, notes, letters and sketchbooks.
It shows a profile of an unconventional man with many talents and features: an aristocrat, artist, music lover, art theoretician, globetrotter, enthusiastic athlete, linguist, teacher, a friend of famous artists and writers and, most of all, one of the most accomplished Polish sculptors of the 20th century.
The Gdańsk edition of the "August Zamoyski. To Think in Stone" exhibition is co-organised by the National Museum in Gdańsk and the Adam Mickiewicz Museum of Literature in Warsaw in collaboration with the National Museum in Warsaw under PROJECT ZAMOYSKI 2017-2021.
Curators: Dr Anna Lipa (Adam Mickiewicz Museum of Literature in Warsaw, the originator of the exhibition and the author of its script), Małgorzata Paszylka-Glaza (National Museum in Gdańsk)
Dates: 28 April – 28 August 2022
Place: Abbots' Palace in Oliwa, Department of Modern Art, National Museum in Gdańsk, ul. Cystersów 18
More information: http://www.mng.gda.pl/wystawy/august-zamoyski-myslec-w-kamieniu/ (for English scroll down)